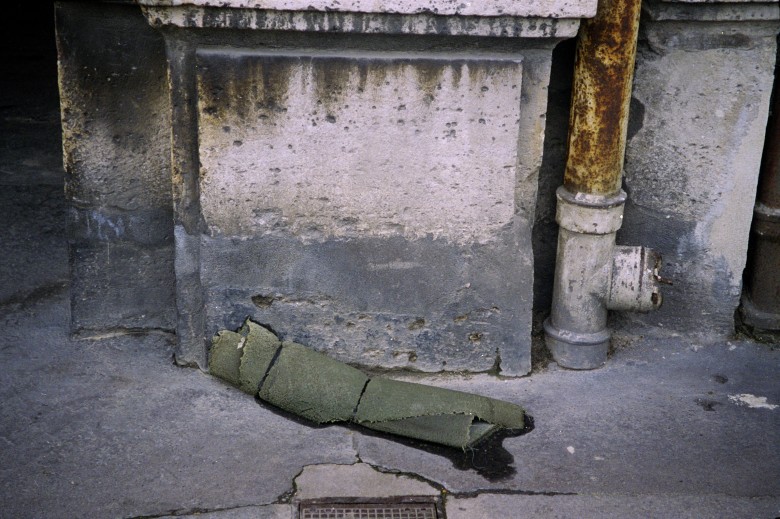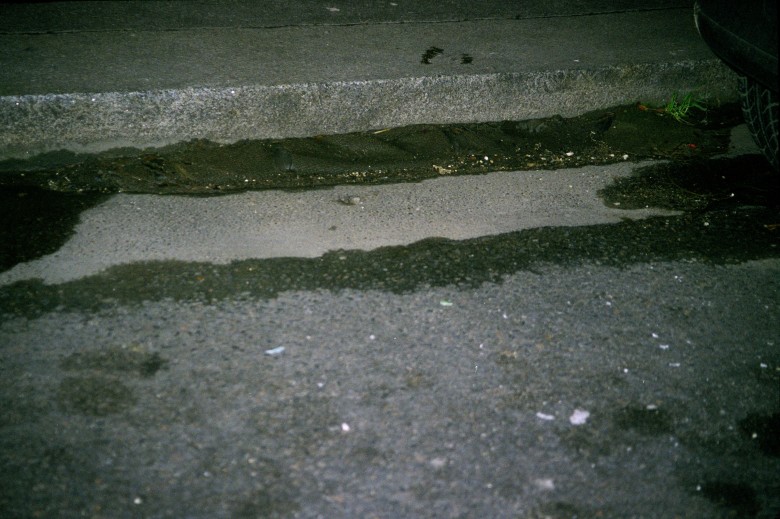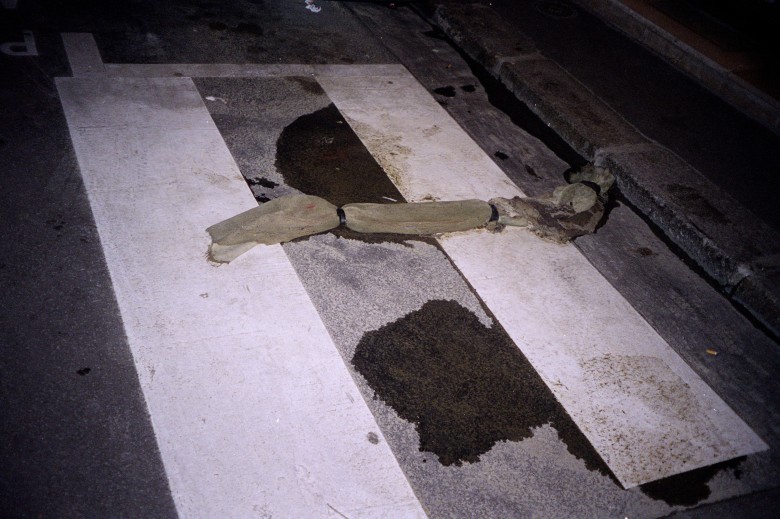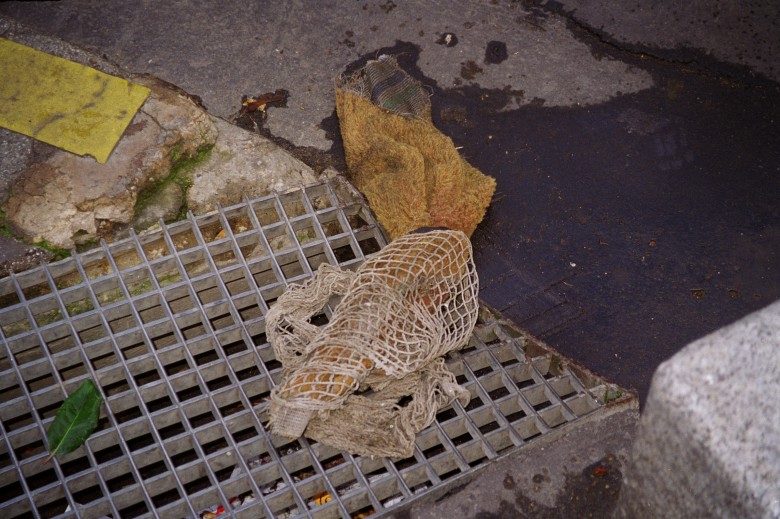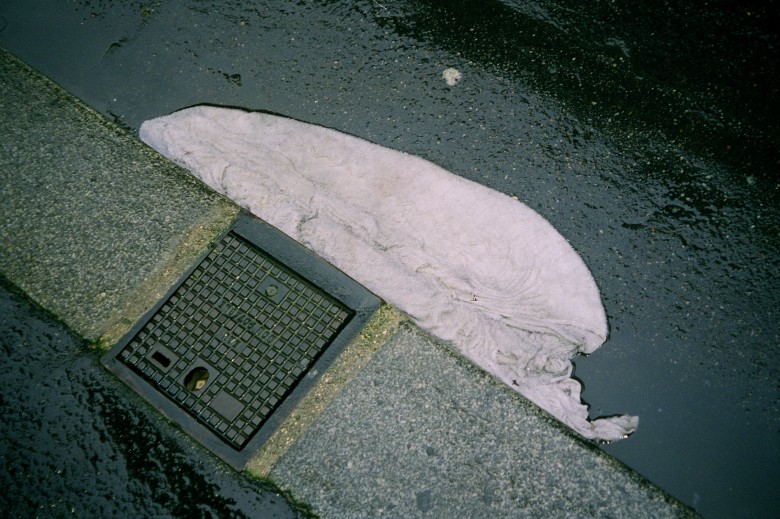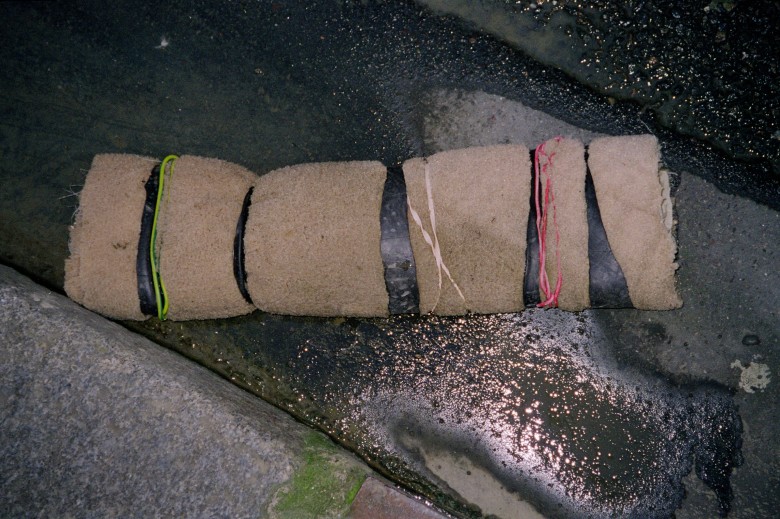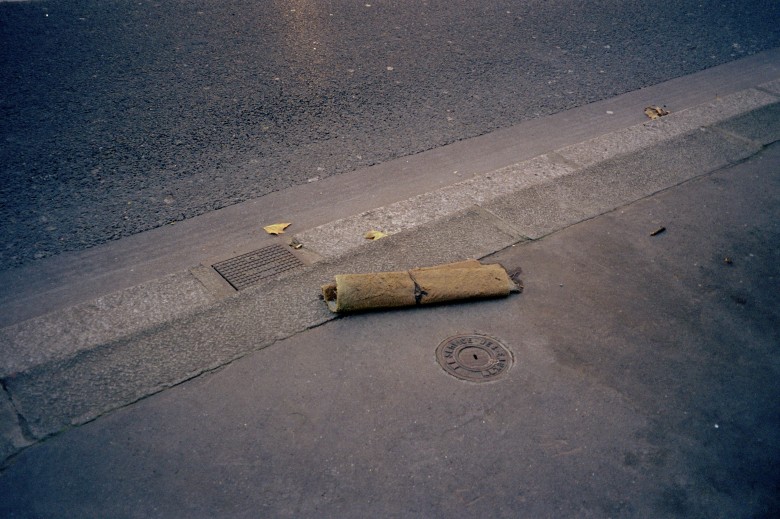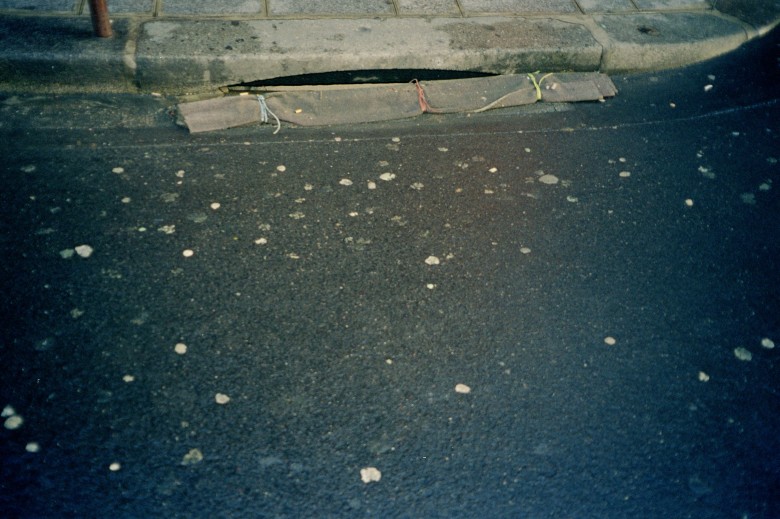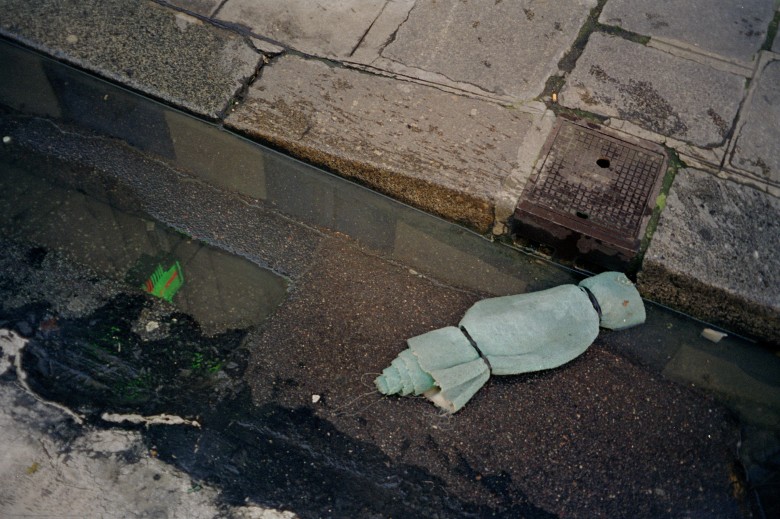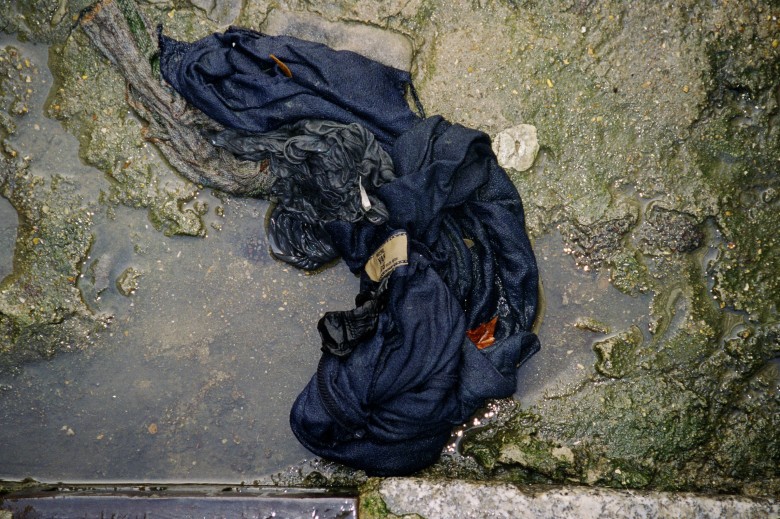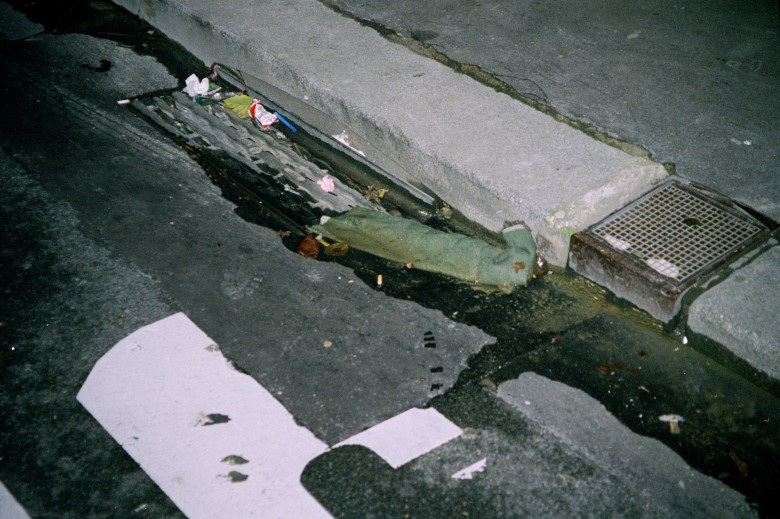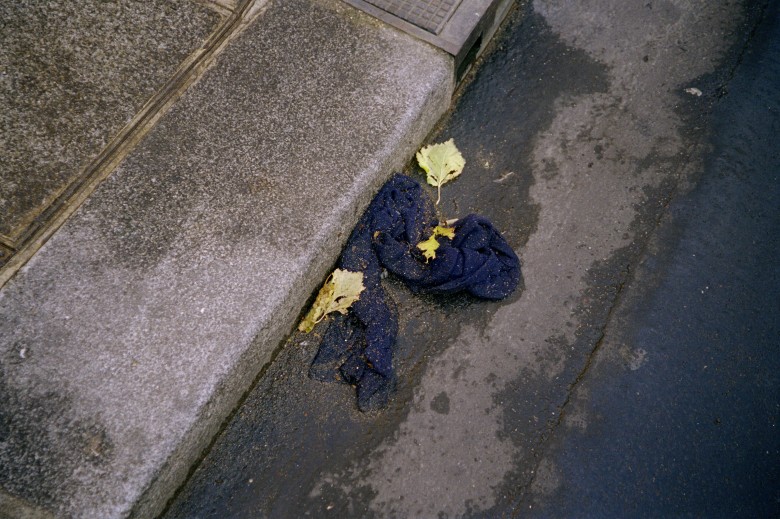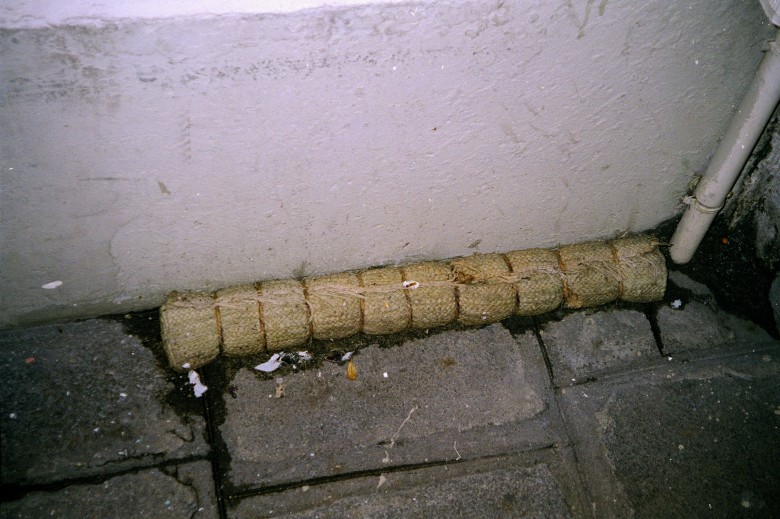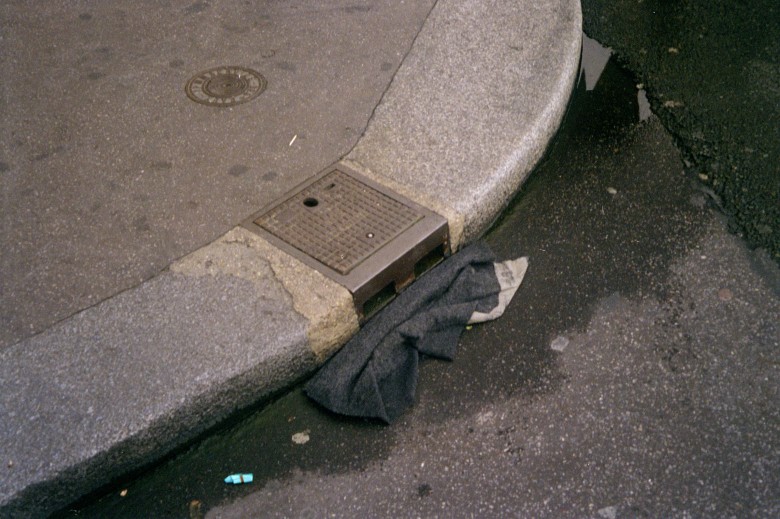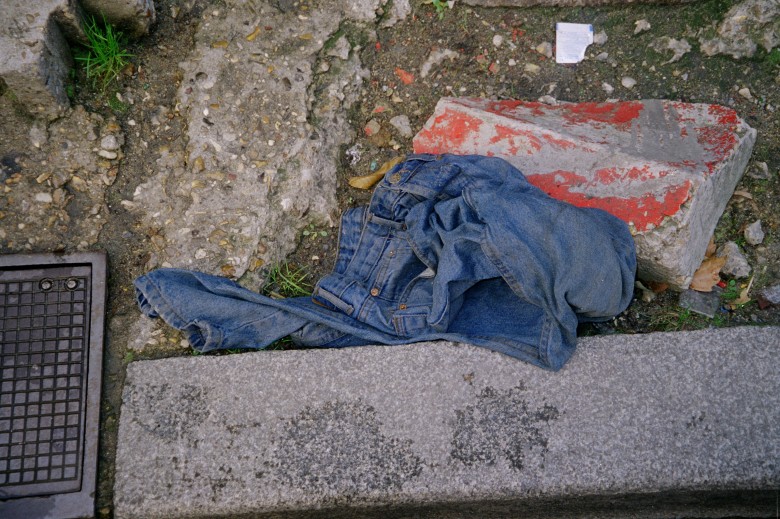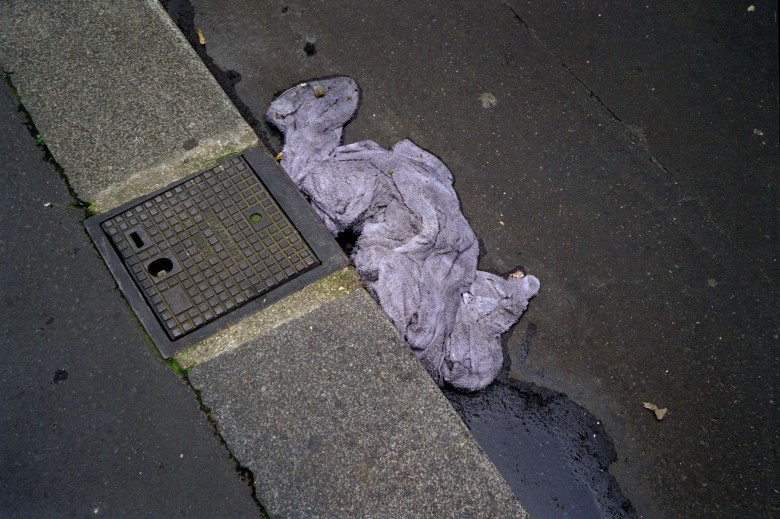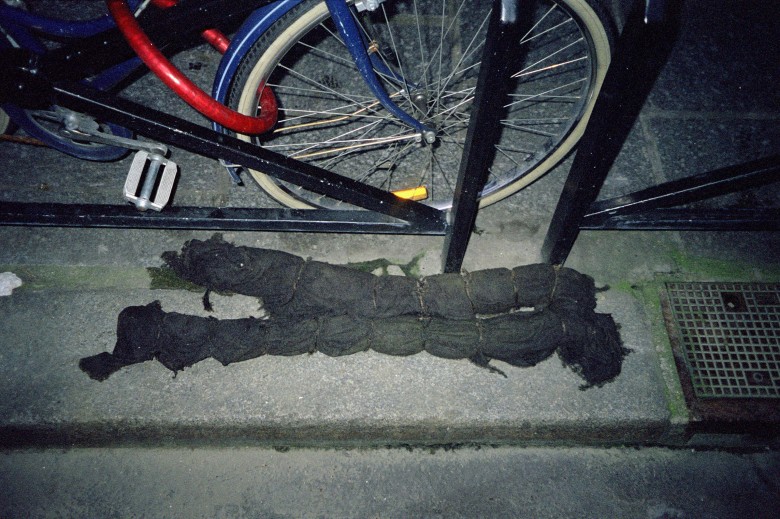 Steve McQueen
Barrage
,
1998
series of 56 photographs
series of 56 photographs
40 x 50 cm. each
15 3/4 x 19 3/4 in.
AP1 from an edition of 2 + 1AP
Being the earliest, as well as one of few photographic bodies of work by Steve McQueen, the series Barrage emerged in the course of several stays in Paris. While walking the streets McQueen's attention was drawn not to the historical façades or tourist attractions of the city, but to the gutter. Strange, string-tied bundles of rags, lying on the street between pavement and traffic lane, form barriers [barrage] to channel the waste water from vegetable markets and shops into the sewer, an ancient and simple means used by Parisian street sweepers. Captured in the cold light of day or under the harsh glare of flash-photography, Barrage continues the tradition of Parisian street photography, capturing the strange and uncanny in the everyday, and the gloomy, damp materiality of anonymous Parisian streets. The cropped and serial photography reveals how even the most unprepossessing things can be transformed into a visual event when seen through the attentive eyes of a viewer with a formalist turn of mind.