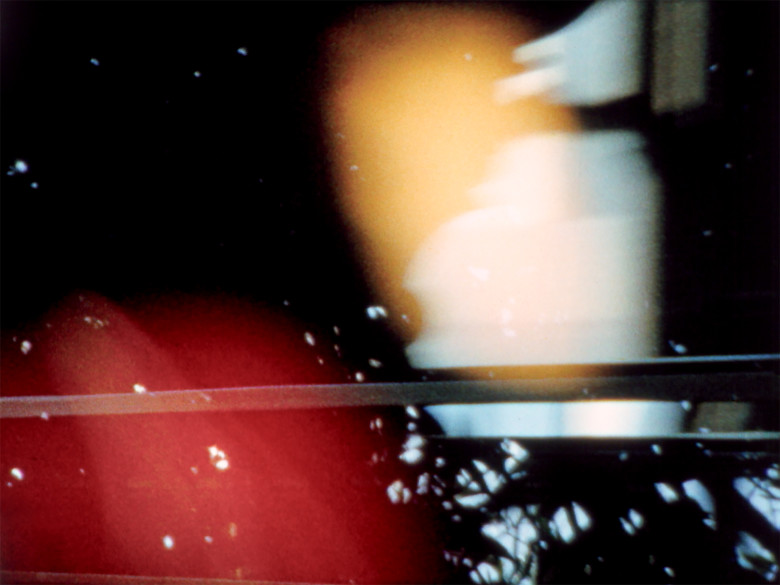 Bruce Conner
EASTER MORNING
,
2008
8mm/digital, color/sound, 10min
8mm/digital, color/sound, 10min
Music by Terry Riley "In C" performed by the Shanghai Film Orchestra
EASTER MORNING was Bruce Conner's final film, completed in the months before his passing in July 2008. It is the apex of a half-century of filmmaking and reaffirms Conner's long-standing investigation into film's capacity to represent and master the unruly flow of visual and sensual experience. Simultaneously it suggests the relentless pursuit, however flawed and asymptomatic – of transcendence from the specificities of time and place, the limitations of the flesh, and the vicissitudes of the everyday world. As Conner's final film, it was the first released in exclusively digital format, which enables the viewer to consider the context of Conner's oeuvre in relation to the early 21st century cinematic practice.
The footage seen in EASTER MORNING is derived from an unfinished 1966 film called EASTER MORNING RAGA which Conner shot himself on 8mm film and edited entirely in camera, leading him to refer to it as his "perfect film". The imagery includes themes that reoccur throughout Conner's work, including the female nude, Christian imagery, and referents to his Midwestern upbringing.The soundtrack is a minimalist score by Terry Riley, In C (1964), performed by the Shanghai Film Orchestra on antique Chinese instruments. The dissonant archaic tones suggest an otherness that augments the films sense of mystery. The phased repetition of the tones enhances the staccato slow-motion montage and reinforce the physical transcendence alluded to in the film's title.
The name of the film refers to both the date and time of filming and the ritual of and springtime celebration of the resurrection of Christ. As his last cinematic gesture, EASTER MORNING is the culmination of Conner's exploration of the aesthetic atomic sublime. The paradox of opposing forces, desire and dread, awe and fear. The notion of Easter morning as a manifestation of the end and simultaneously an eternal becoming, a work that hovers between the analog past and the digital present, in anticipation of futures unknown.