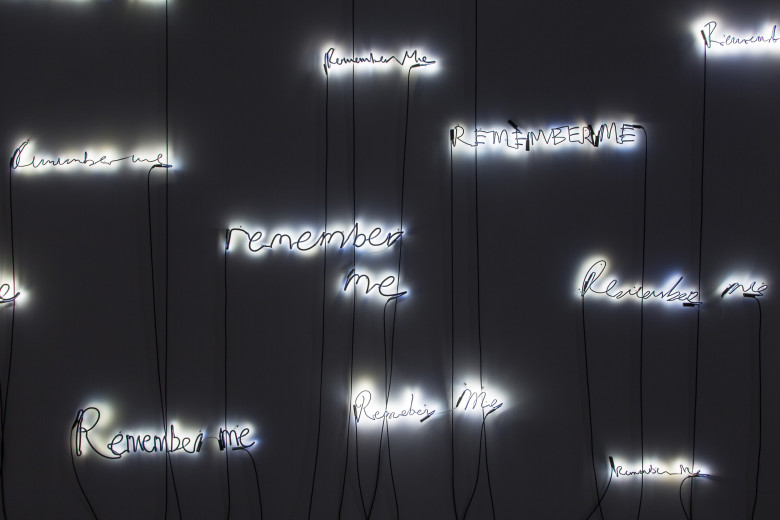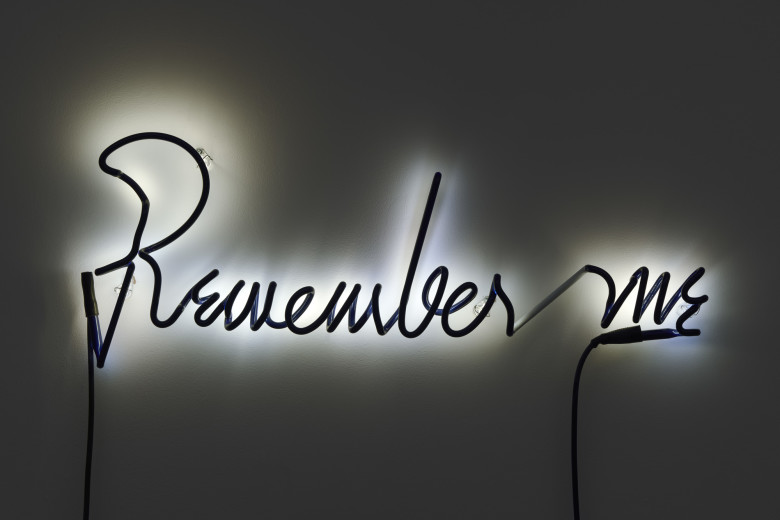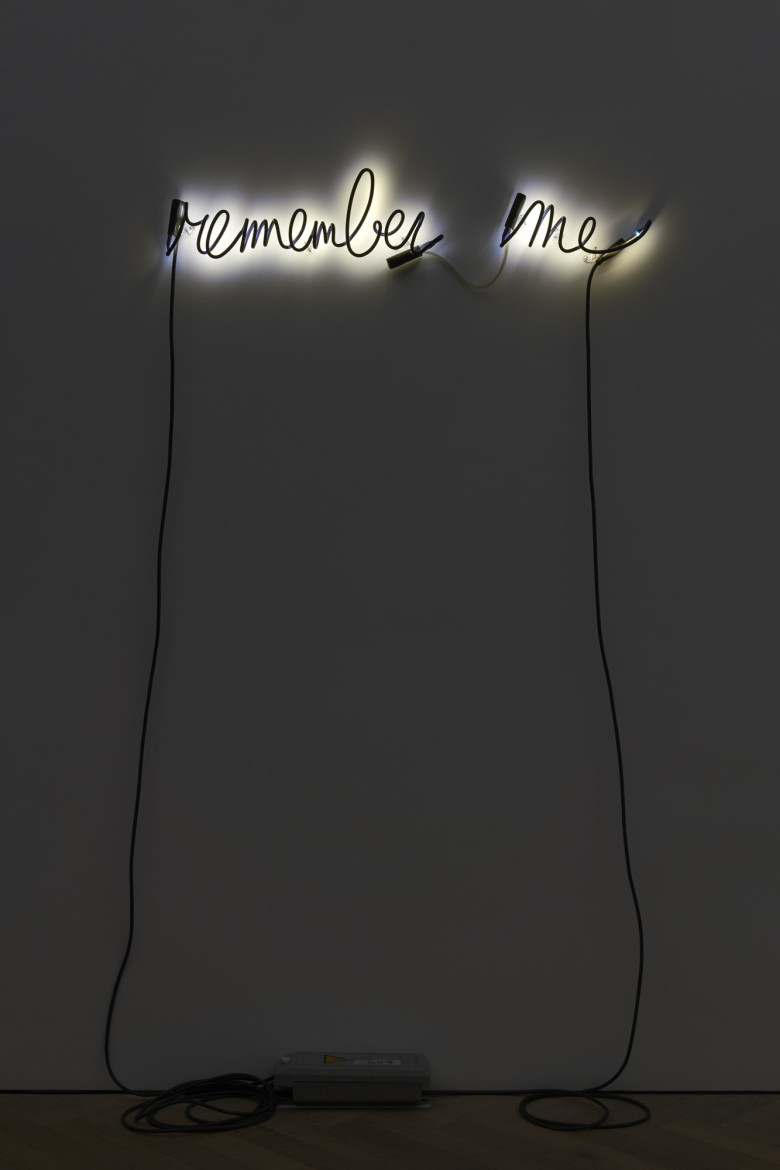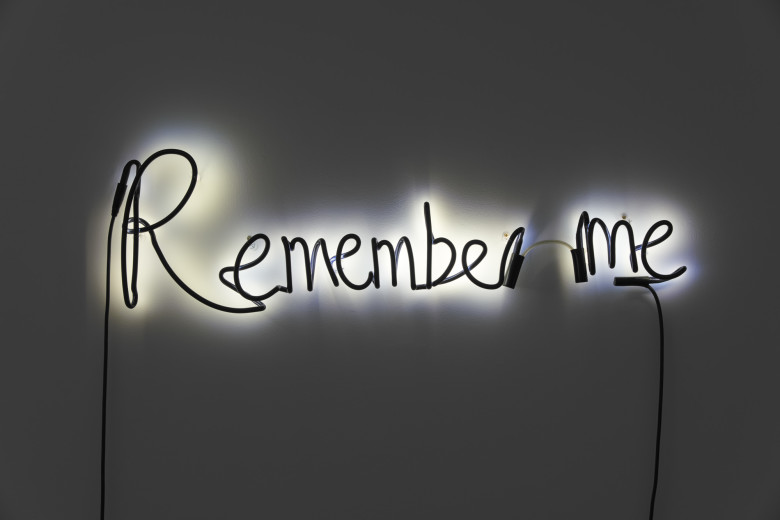 Steve McQueen
Remember Me
,
2016
acrylic paint on neon borosilicate tubes
acrylic paint on neon borosilicate tubes

14 x 72 x 0.6 cm.
5 1/2 x 28 3/8 x 1/4 in.
Dozens of handwritten versions of the phrase 'Remember Me' – drafted by friends, acquaintances, and the artist himself - and recreated in neon, form the series Remember Me.
The work functions as a counter-monument, in which each glowing iteration embodies a singular anonymous voice. By obscuring the exposed side of the glass with paint, McQueen has adopted the ecliptic 'black light' effect that tempers neon's usual luminescence, at once both shadow and illumination.
The piece was conceived in the wake of McQueen's celebrated film installation Ashes (2015) presented at the 56th Venice Biennale, about the violent and death of a young man he met while filming Carib's Leap in Grenada over a decade before. Along with Queen and Country (2007) – an unfinished monument to the second Iraq war - these three works extend McQueen's ongoing investigation into ideas of individual and collective memory, of mortality and loss.
The title references the famous lament from Henry Purcell's opera Dido and Aeneas (c.1688):
'When I am laid, am laid in earth, May my wrongs create / No trouble, no trouble in thy breast; /
Remember me, remember me, but ah! forget my fate.'