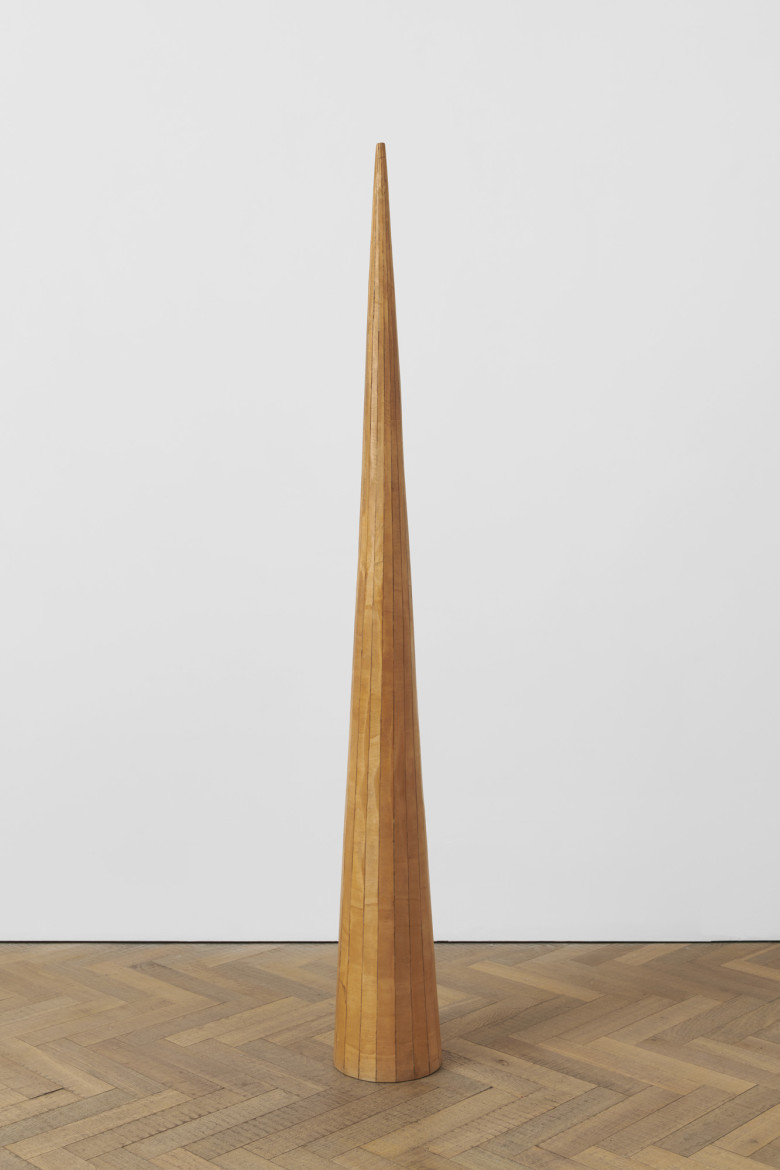 Terry Adkins
Hannibal
,
1987
wooden veneer
wooden veneer
163 x 19 x 19 cm.
64 1/8 x 7 1/2 x 7 1/2 in.
signed, dated on the underside
Hannibal is characteristic of Adkins's work from the 1980s, which often employed natural materials such as seed pods, gourds and various types of wood, including varieties collected during his travels to the Caribbean. Formed from wood, Hannibal's strikingly sparse yet commanding conical form appears both ancient and modern. Its symmetry and clarity of material evokes pre-modern sculptural traditions as well as Minimalism's reductive formal vocabulary.