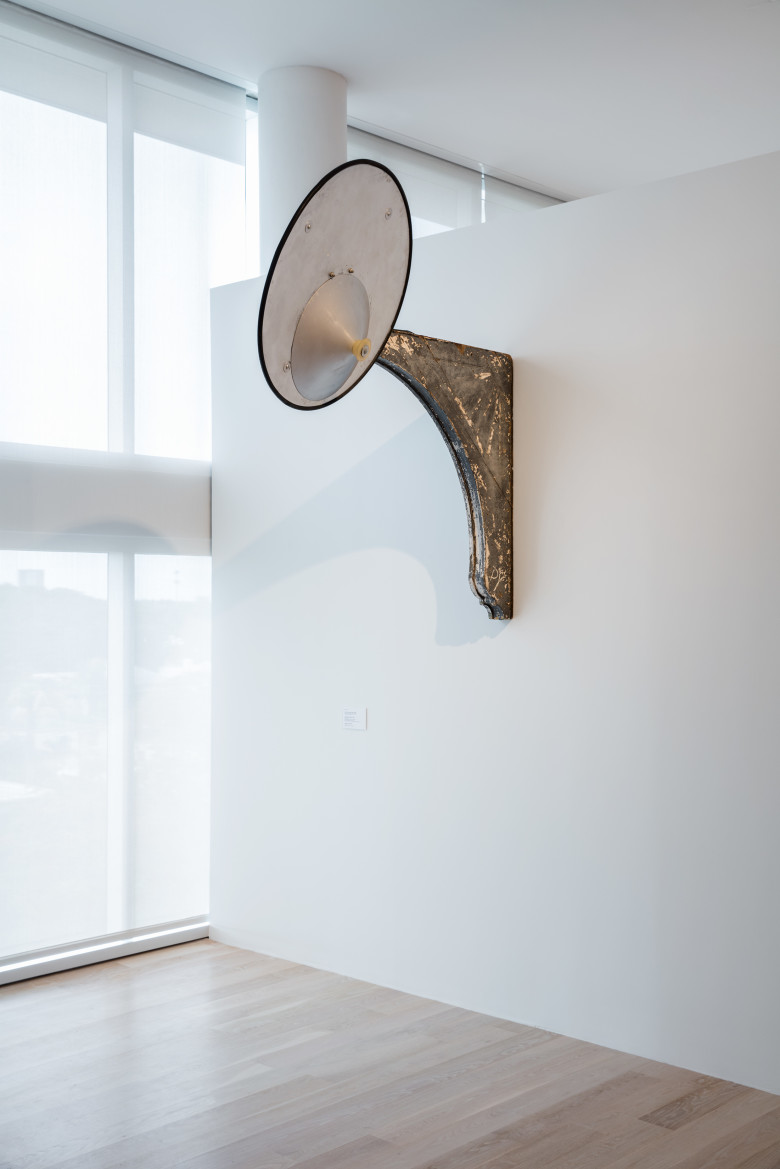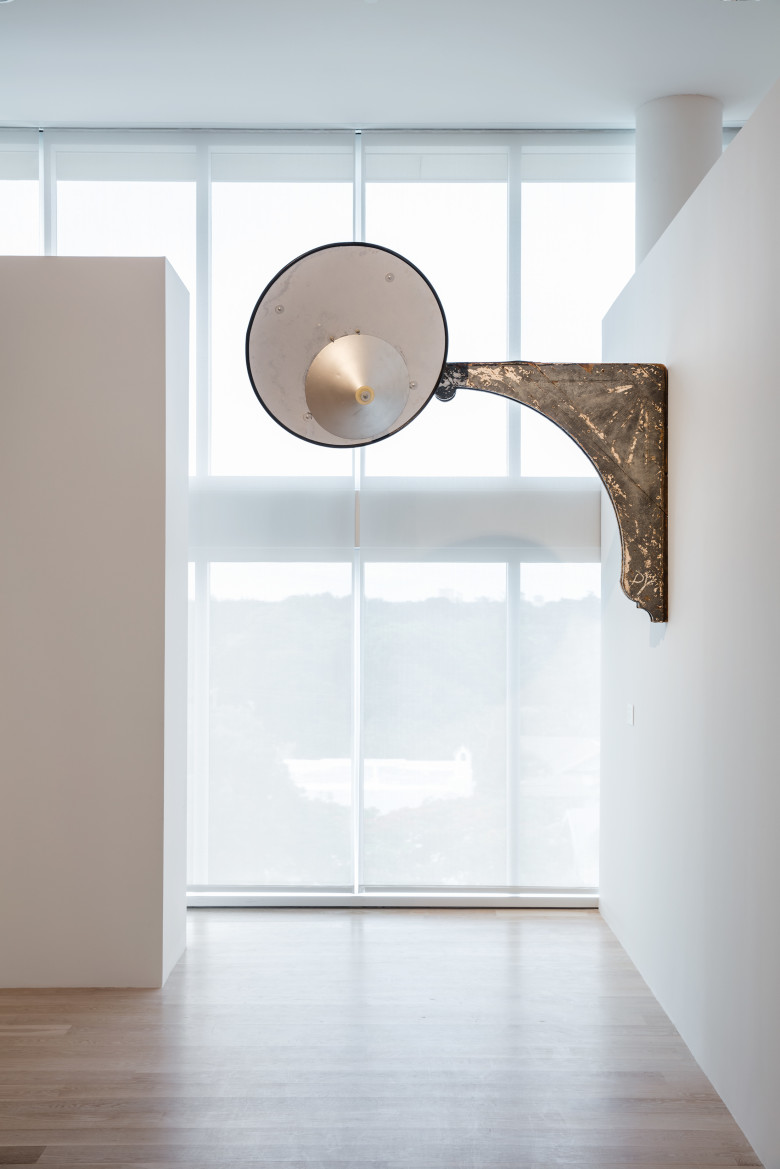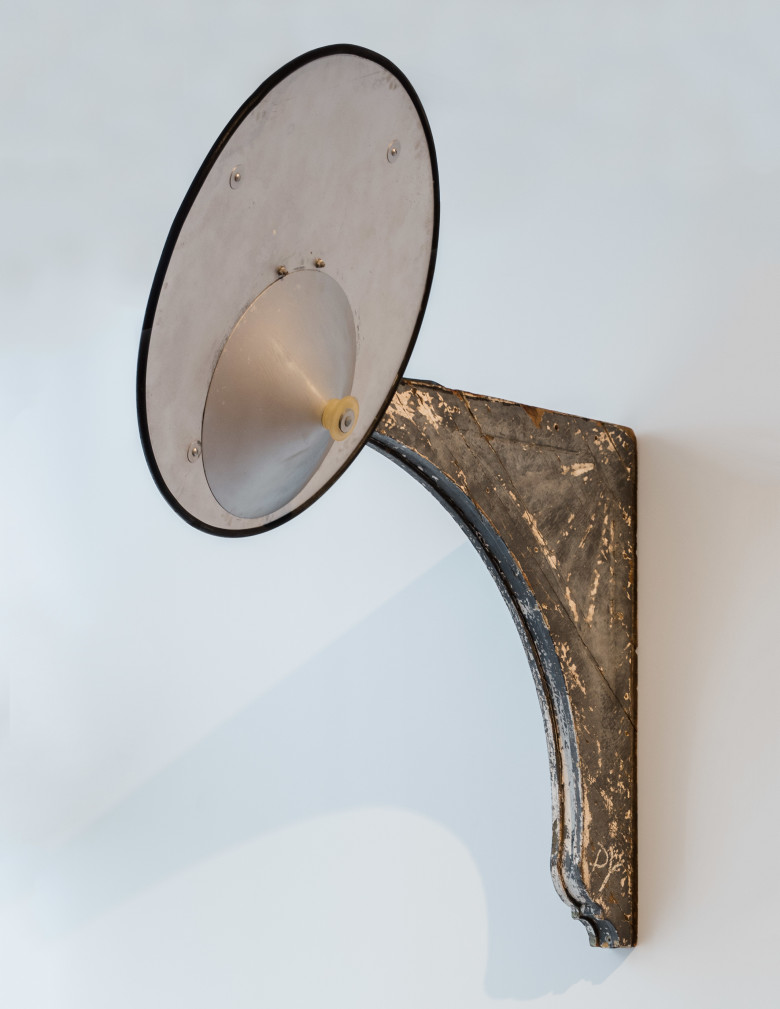 Terry Adkins
Work from Deeper Heart
,
1999
modified surveillance mirror, wood wall element
modified surveillance mirror, wood wall element
dish: 58 x 36 x 8 in
wooden element: 47 x 48 x 4in
Work from Deeper Heart exemplifies the centrality of found materials in Adkins's practice, which sought to tap into their capacity to evoke particular ideas, with the ultimate goal of 'transcending the physical limitations of the material'. Adkins applied an improvisatory and intuitive approach to collecting and combining found materials, often preferring items that were weighty and weathered, and which have had other uses in the past – for instance utilitarian articles, industrial tools and musical instruments. Work from Deeper Heart is formed of a simple juxtaposition of a modified surveillance mirror and a visibly scuffed wooden wall element. The precise composition at once lays bare the identity of the found objects as it generates new formal relationships that expand the expressive capacity of the materials.