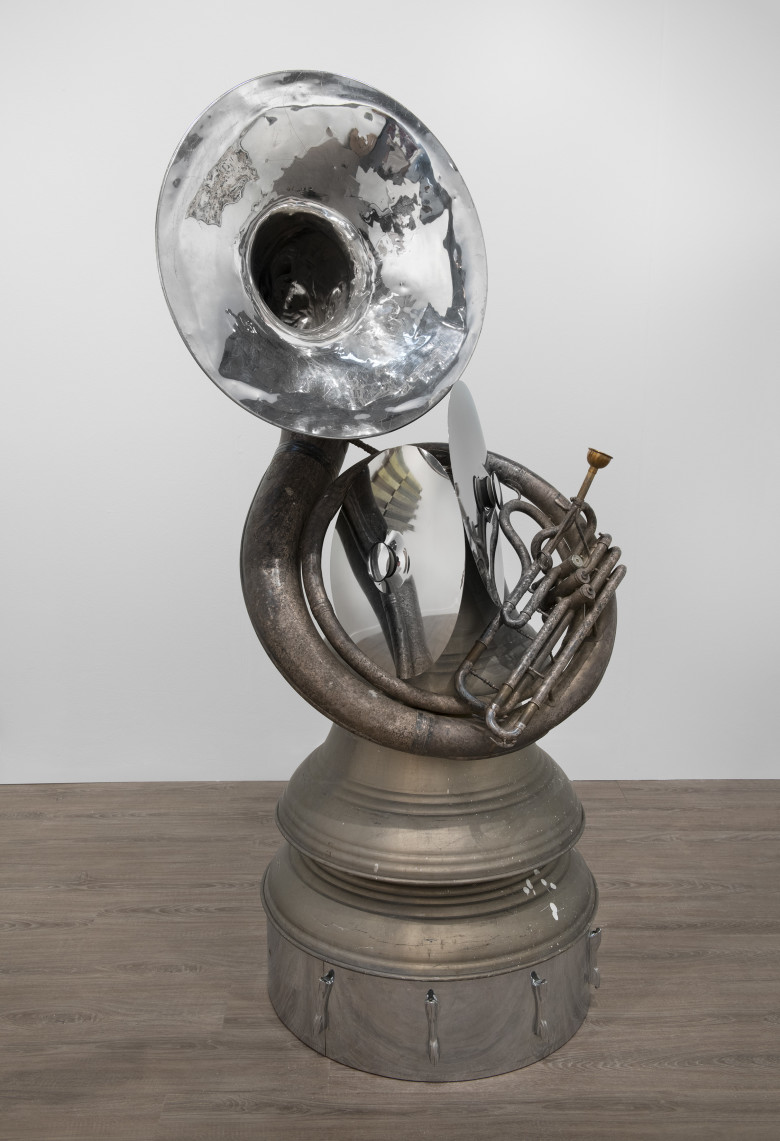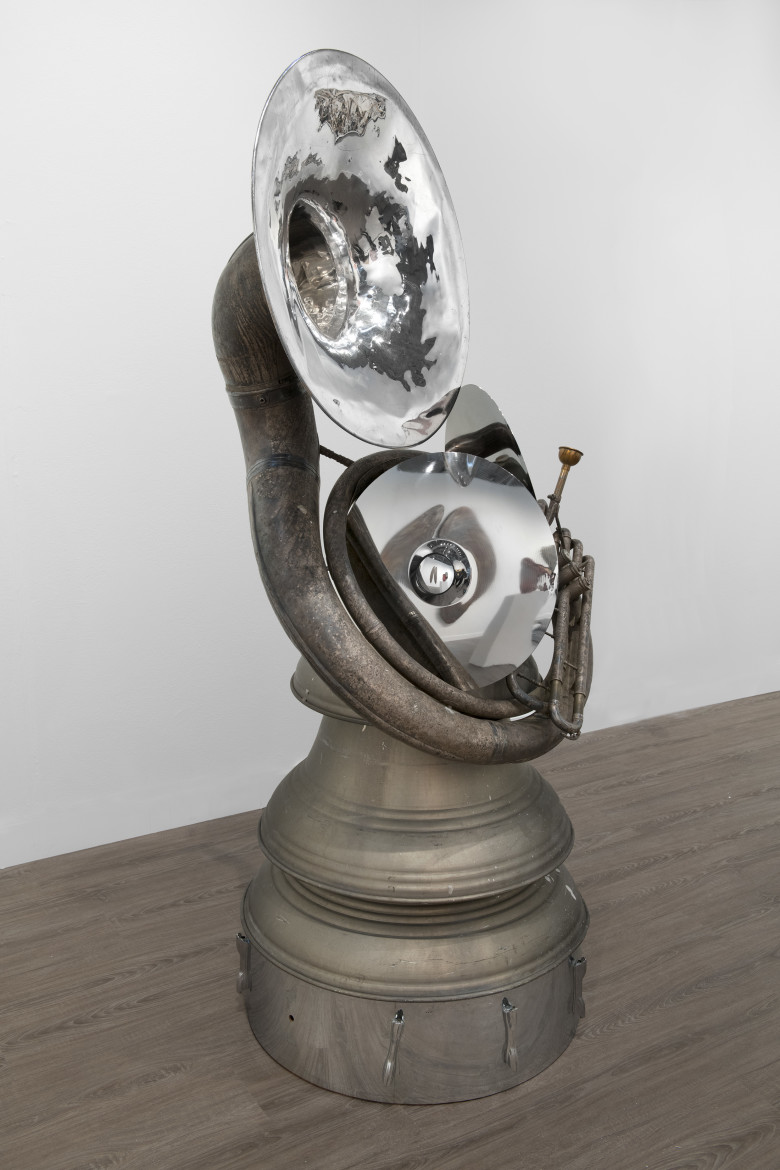 Terry Adkins
Mrs. Brown
,
2010
sousaphone, aluminum bells, silver drum with drum head
sousaphone, aluminum bells, silver drum with drum head
188.6 x 76.2 x 76.2 cm.
74 1/4 x 30 x 30 in.
Mrs. Brown is part of a body of work by Adkins exploring the revolutionary mythology surrounding the life of the abolitionist John Brown (1800–1859). A polarising figure in his time, Brown was celebrated by some as a prophet of righteousness and reviled by others as a terrorist for his fervent anti-slavery efforts, which were viewed as instrumental in heightening the sectional animosities that led to the American Civil War. Like other works by Adkins engaging with larger-than-life figures like Bessie Smith and Jimi Hendrix, his work on Brown is informed by an interest in the changing narratives and reinterpretation of historical figures. Named after John Brown's quaker mother, Mrs. Brown is a notable example of sculptures by the artist that use found materials to compose commanding, abstract 'portraits' of his subjects. This work is formed from a sousaphone, a drum and aluminium bells, evocative hollow-bodied instruments that hold the capacity for sound and rhythm.