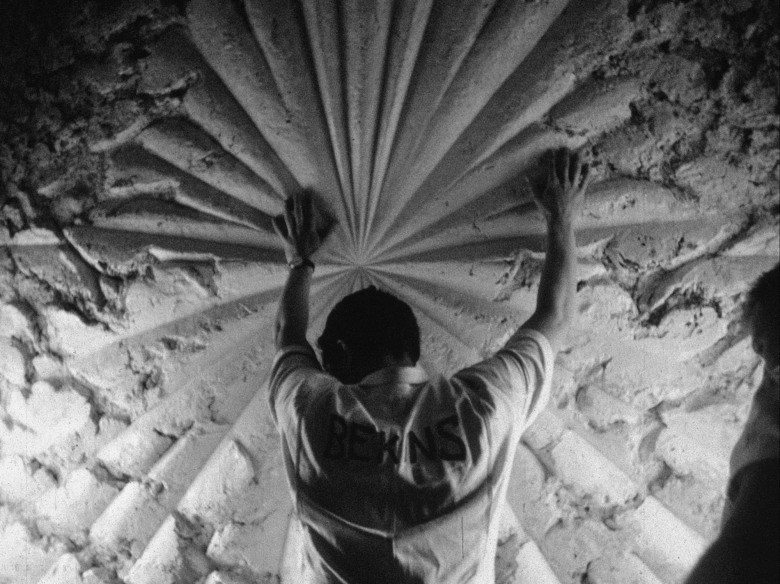 Bruce Conner
THE WHITE ROSE
,
1967
16mm to 35mm blow-up, black/white, sound, 7min
16mm to 35mm blow-up, black/white, sound, 7min
Digitally restored, 2022
A work born of Bruce Conner's profound friendship with artist Jay DeFeo (1929–1989), THE WHITE ROSE captures the deposition and removal of DeFeo's eponymous painting from her first-floor San Francisco apartment in 1965, a monumental work that she began in the late 1950s and worked on obsessively for eight years, eventually layering over two thousand pounds of paint onto the canvas. The intimate black and white film captures the fabled painting's last moments in the apartment's bay window recess, a space covered in chunks of paint as though an extension of the work, which Conner likened to a site-specific environment and "a temple". Sutured by Conner's sharp, rhythmic editing and set to music from Miles Davis's album Sketches of Spain, THE WHITE ROSE is a tender document of artistic friendship, and an affectionate record of a key moment in Beat Generation art history.