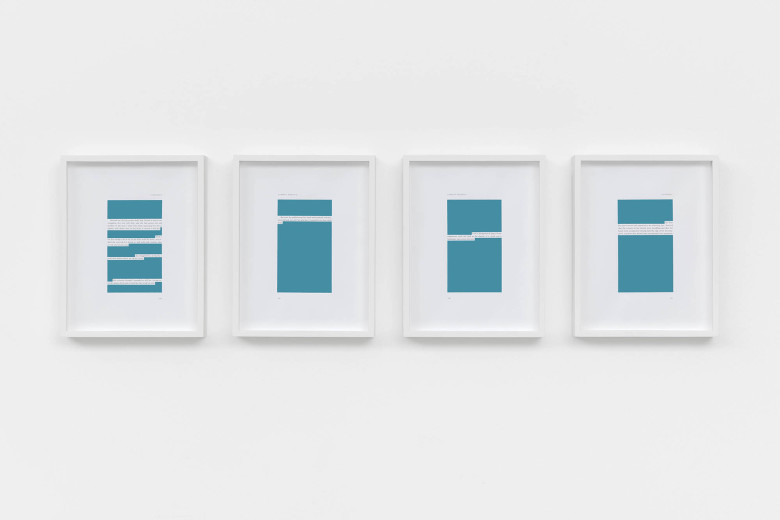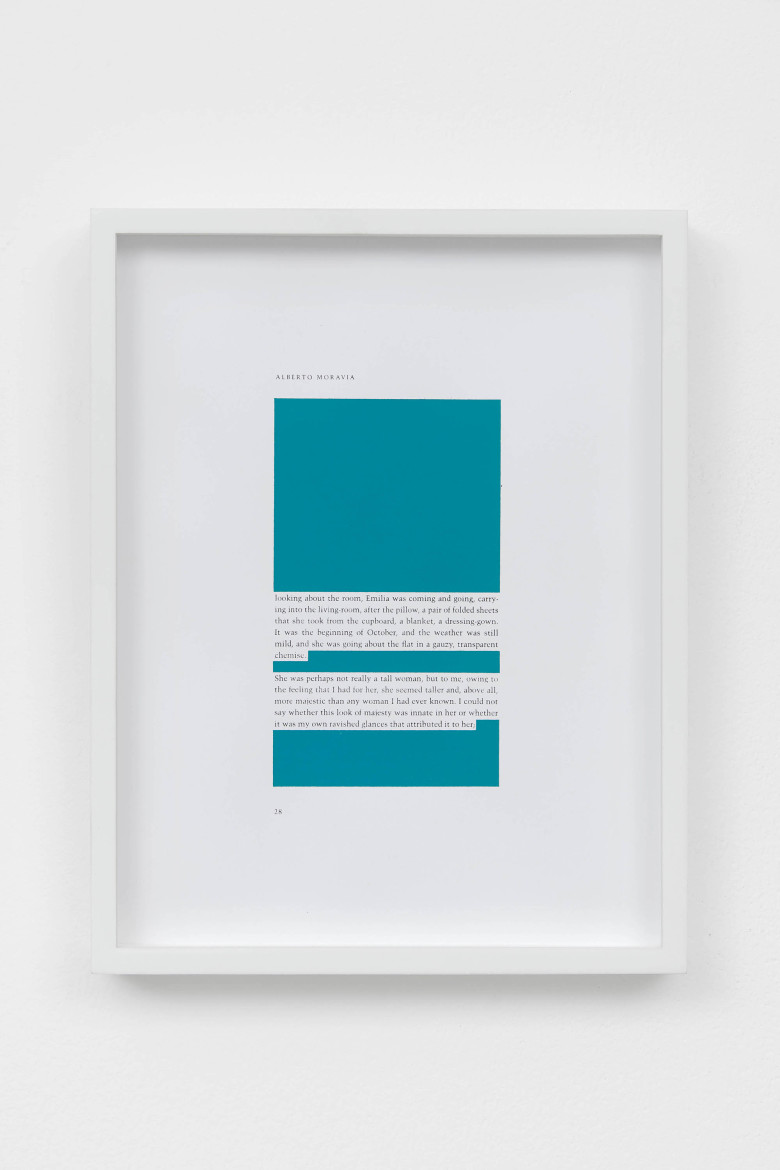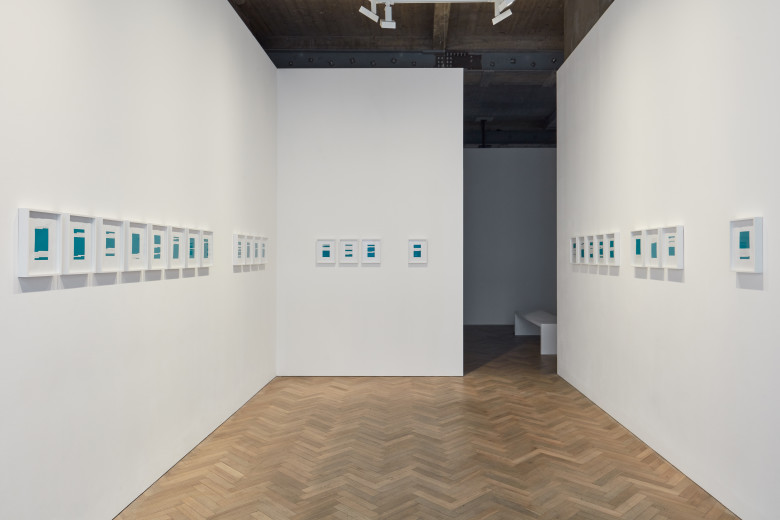 Amie Siegel
Body Scripts
,
2015
gouache on paper
Body Scripts (2015) are a series of framed works on paper, pages from the English translation of Alberto Moravia's novel Il desprezzo (The Ghost at Noon), which served as the basis for Jean-Luc Godard's Le Mépris (Contempt). However, only the pages of the narrative that focus on the female protagonist are present, those passages further highlighted by their surrounding sentences having been over-painted, and thus blocked out, by turquoise paint, producing monochrome blocks whose geometry recalls architectural floor plans. The condensation of the novel's descriptions of the woman protagonist's body form a "script" for the performance of the female figure featured in the related work, The Noon Complex, furthering the work's engagement with presence and absence, adaptation and removal.

The turquoise paint color is a custom mix of the average color of the sea, the medium through which Bardot's body moves, over time, in the digital transfer of the original cinemascope film.
Part of a constellation of works ranging from video installation, slide projection and performance to works on paper, each in turn taking on Godard's film through its main location— the Villa Malaparte on Capri—and the figure of the female protagonist, Camille, played by Brigitte Bardot. The network of the adaptations and associations elicits questions about economies of authorship and gender as well as the relationship between objects, cinematographic and architectonic space.