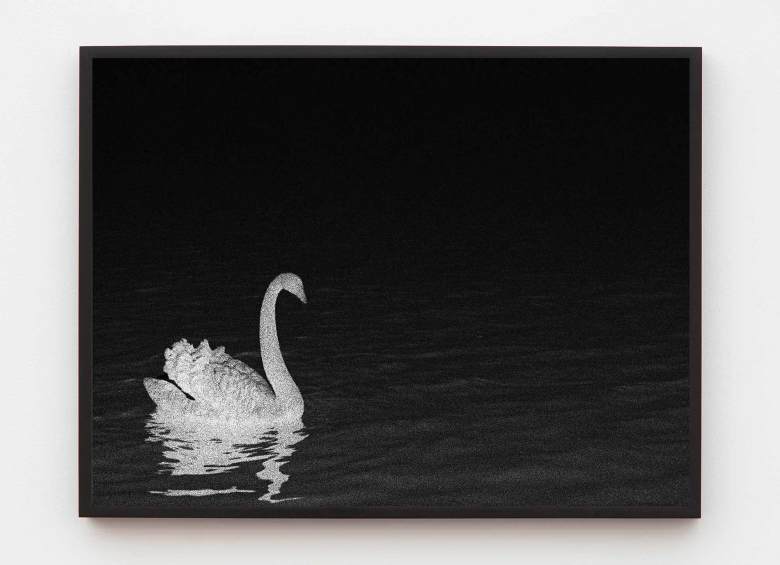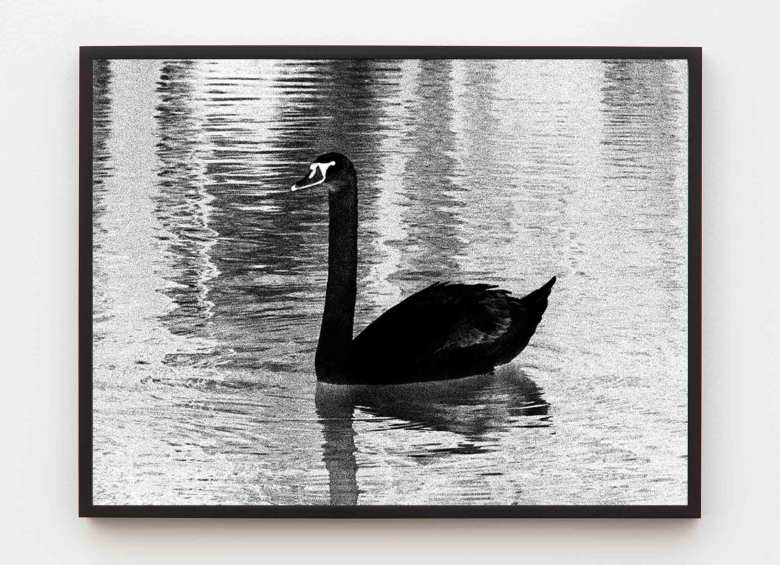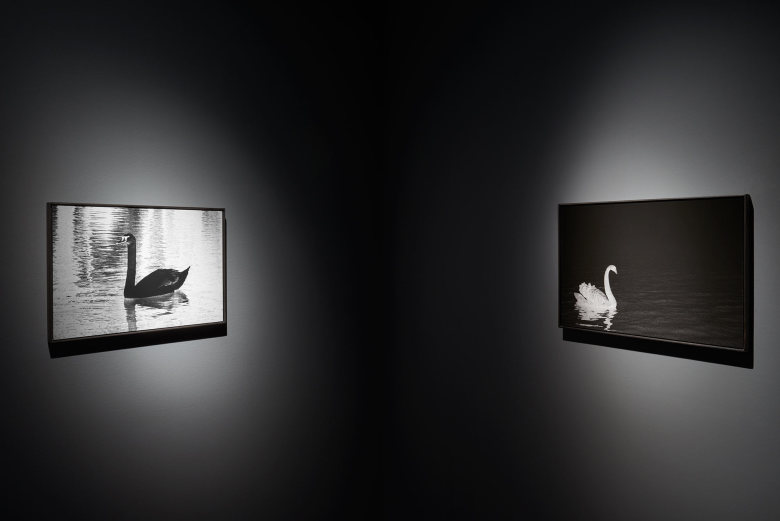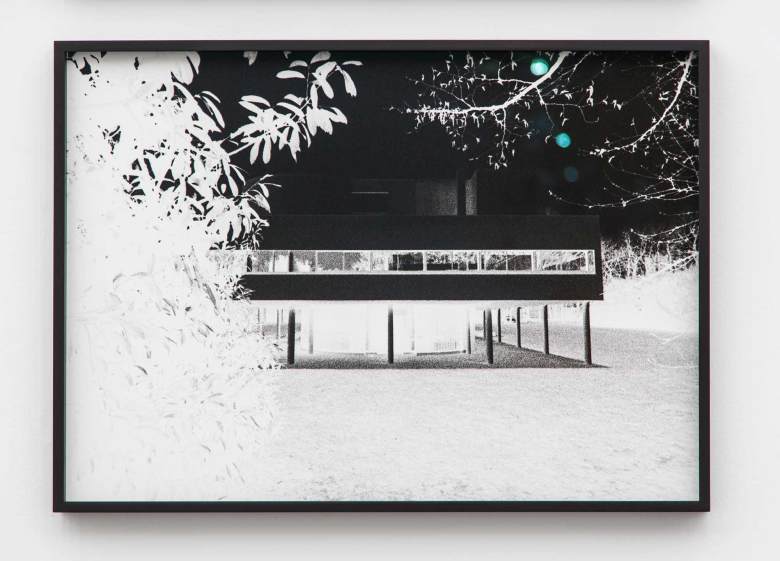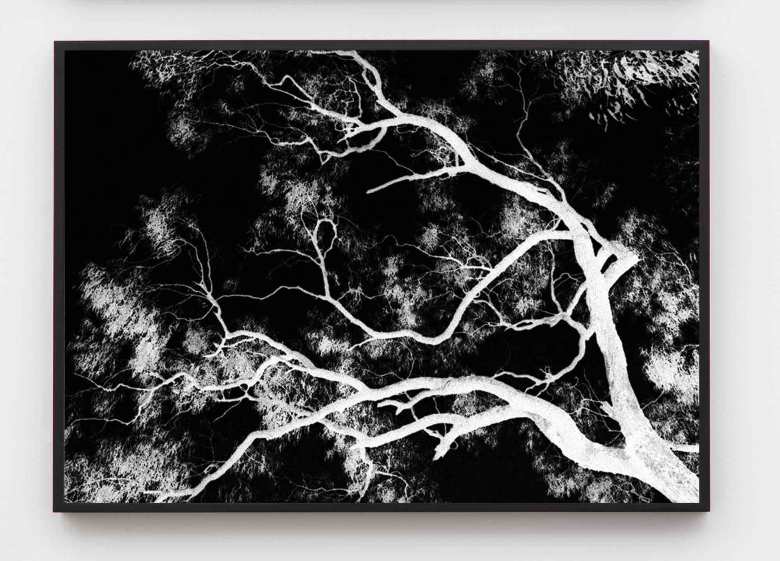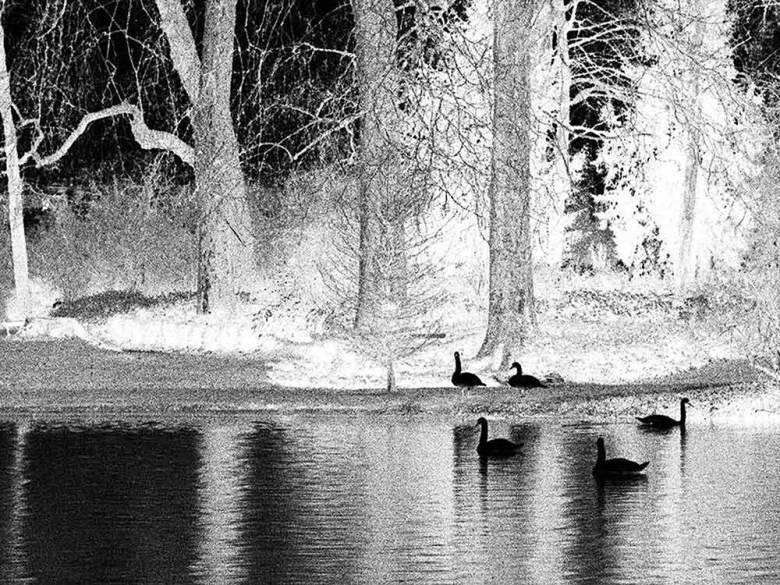 Amie Siegel
Polarity Prints
,
2015
suite of pigment ink prints
suite of pigment ink prints

58.4 x 76.2 cm.
23 x 30 in.
The photographic print series Polarity Prints and Jumeaux are derived from a celluloid film polarity print process—and related to the large scale film and video installation Double Negative—further inversions of negative and positive, original and copy, extend to these images of architectural doubles, or polar opposites—white swans in Paris, France and black swans in Canberra, Australia. The velvety matte black surface, reticulated grain and detailed tone of these works suggest older photo-mechanical print processes such as intaglio and yet, in contrast to the 16mm film projections, the photographs result from digital intermediaries and dupe negatives, subtly revamping notions of authenticity.