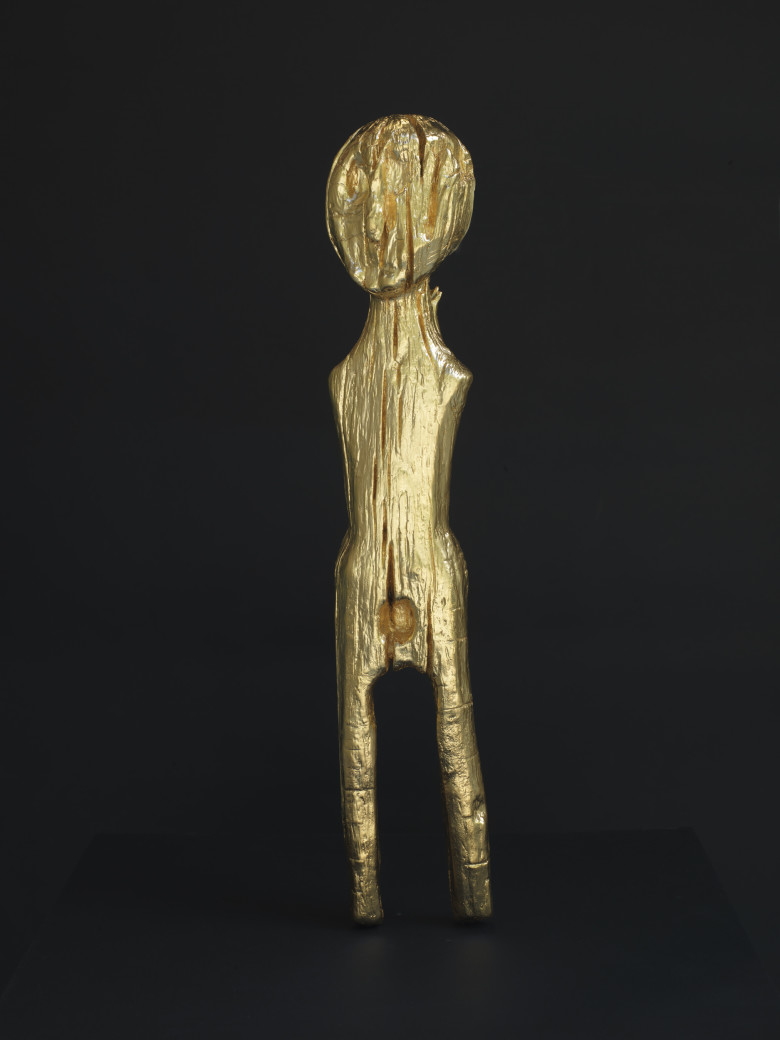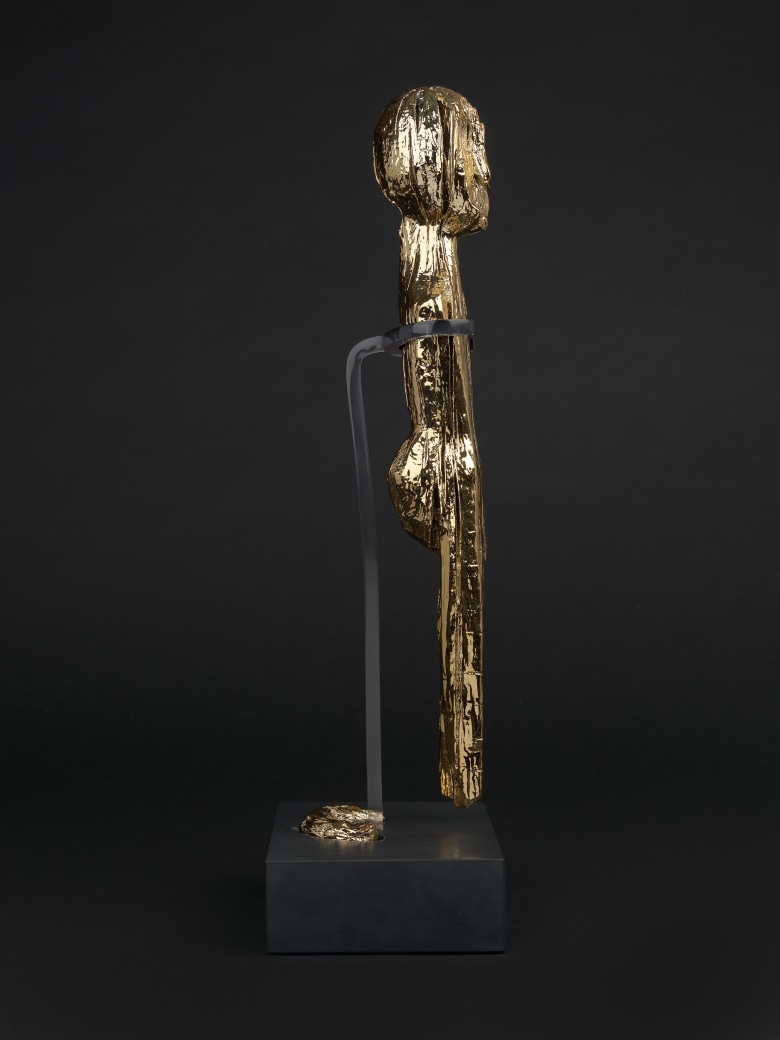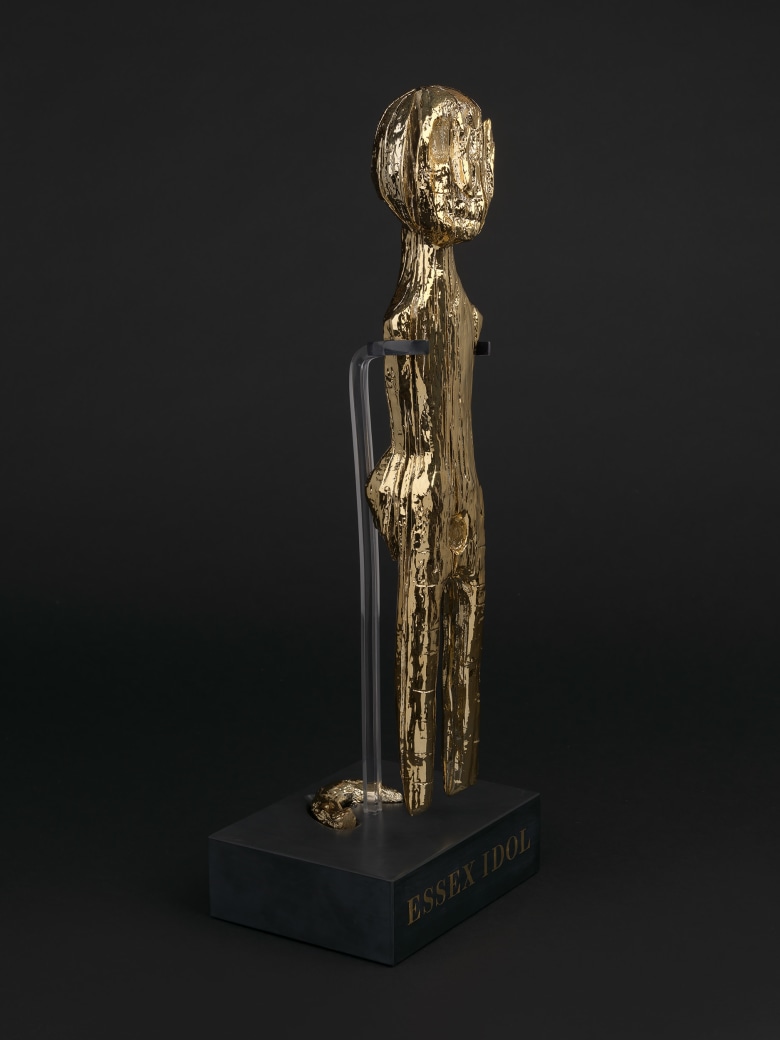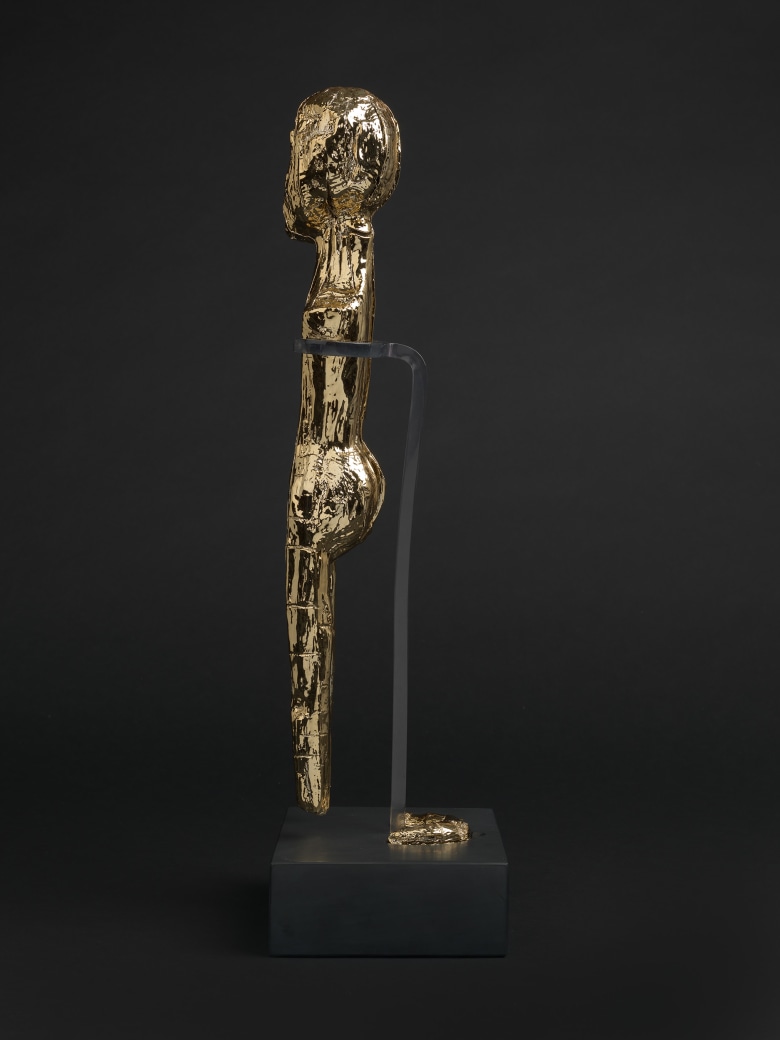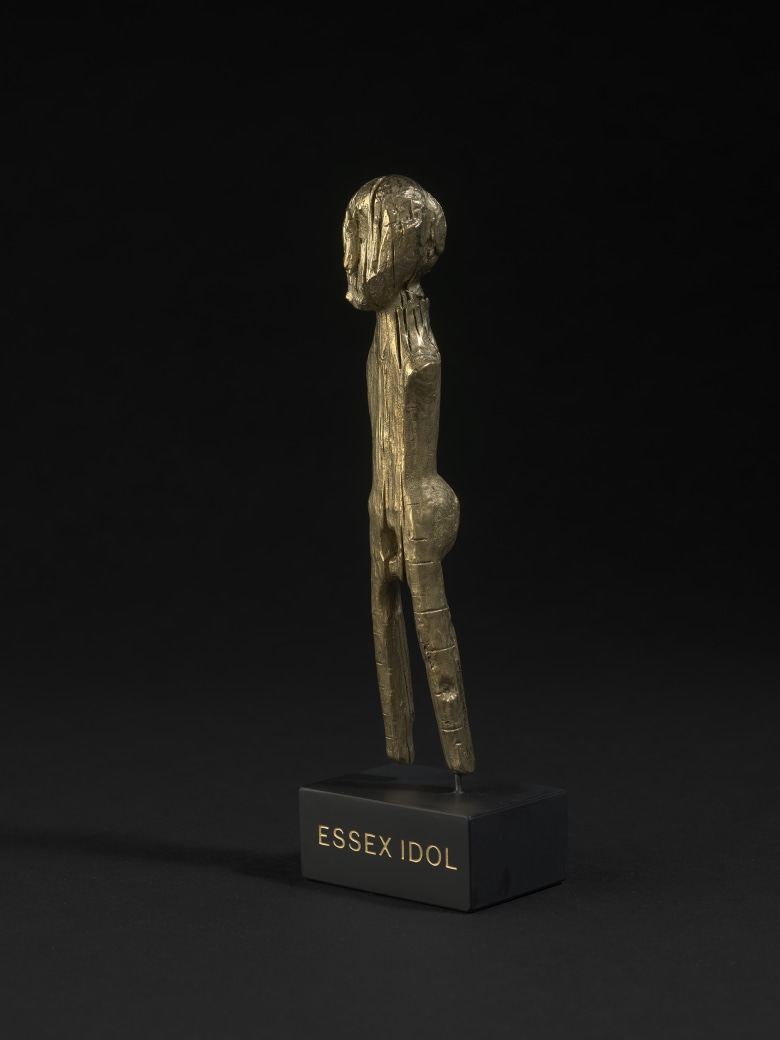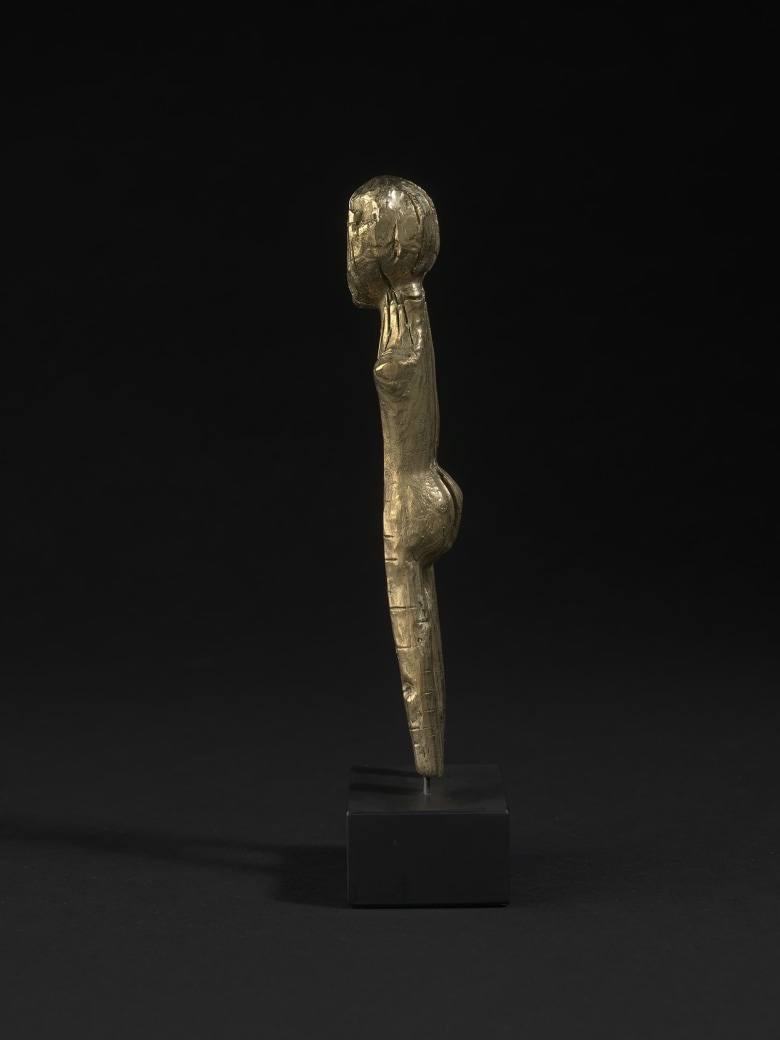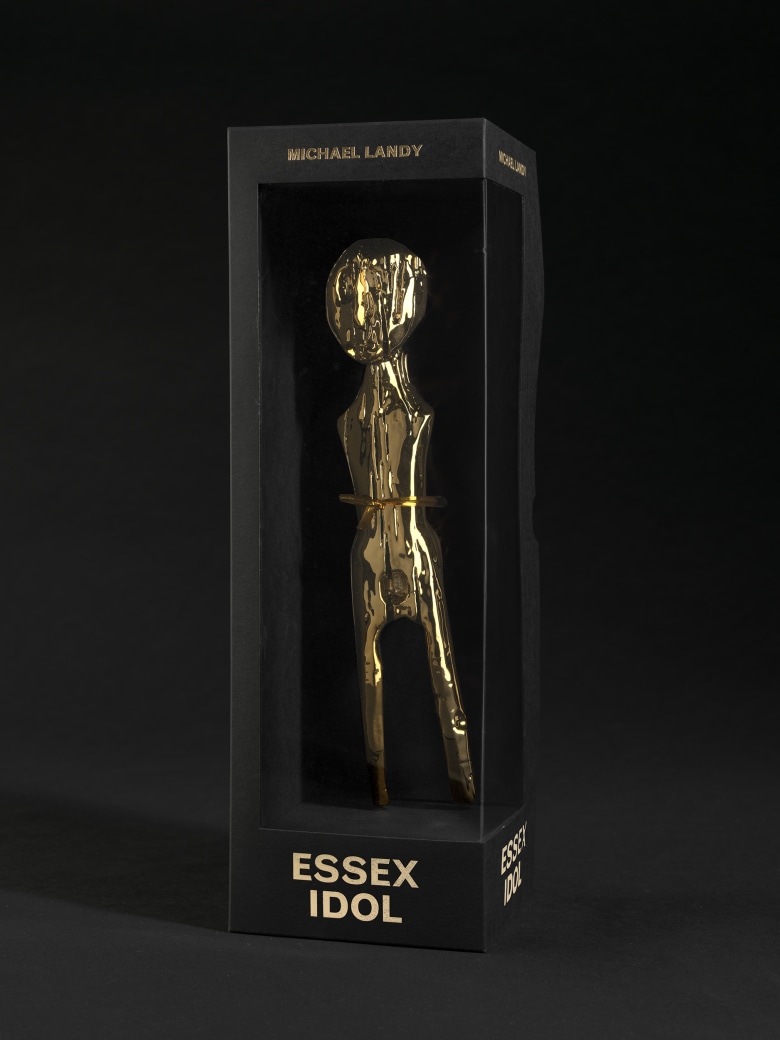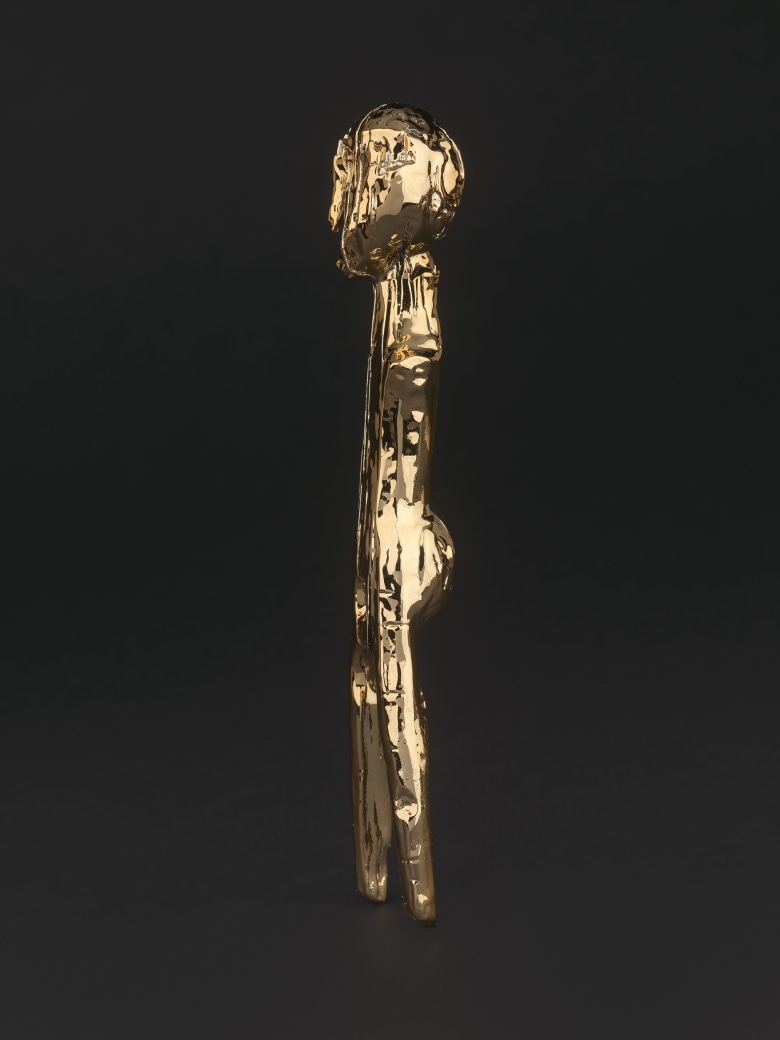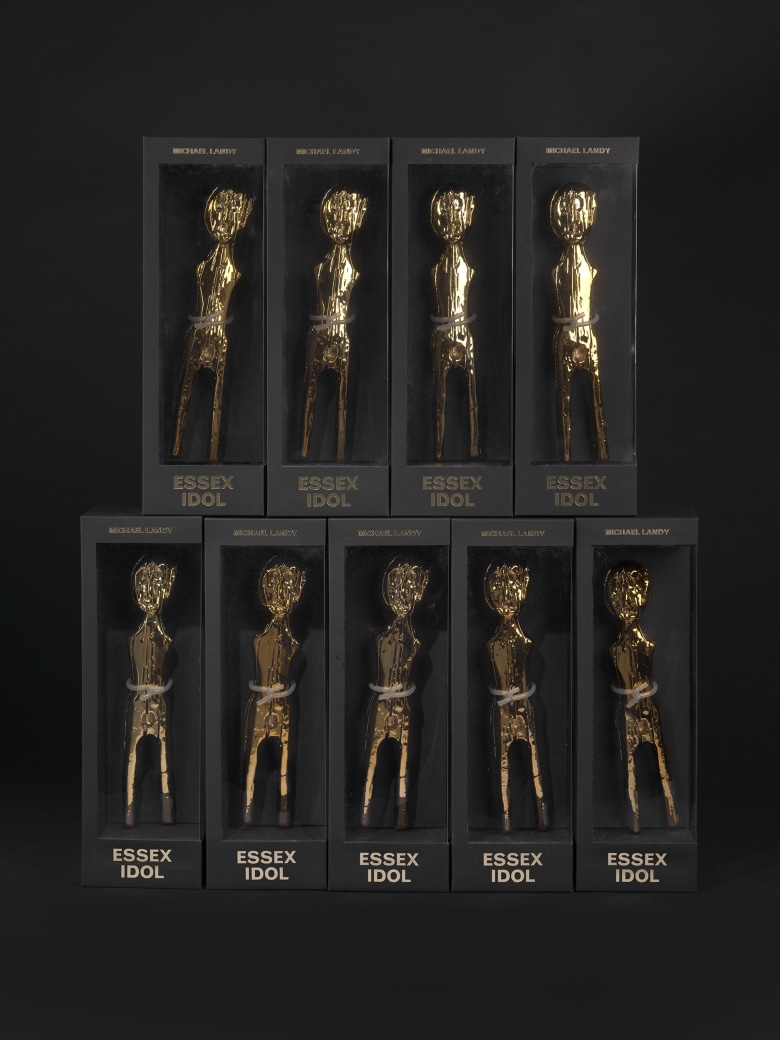 Michael Landy
Essex Idols
,
2021
Michael Landy's Essex Idol is a 1:1 replica of the Dagenham Idol, a four-thousand-year-old wooden figure that was unearthed in 1922 in Rainham Marshes, Dagenham, downstream from London on the north bank of the Thames.

The idol was found by workmen for the Ford Dagenham automotive factory, about twenty feet below the ground surface, and has been carbon dated to around 2250 BC, establishing it as one of the earliest representations of the human form found in Europe.

There are many poor-quality copies of the Dagenham Idol found in museum collections that act as display stand-ins for the original, which is held in the collection of Colchester Museums and on long-term loan to Vallance House. In fact there are two copies on display in the Museum of London alone. These copies of varying quality inspired Landy to make his own version for his exhibition Michael Landy's Welcome to Essex at Firstsite, Colchester (2021).

Landy sought to create an idol more befitting contemporary Essex and its stereotypes of brash and unrefined tastes – stereotypes created and perpetuated by the British media over the last thirty years.

While the original idol is made of Scots pine, Landy's Essex Idol is cast in bronze and finished with gold leaf to achieve a shinier, 'blingier' contemporary version.

The sex of the Dagenham Idol has never been confirmed. Some scholars believe it depicts the Viking god Odin, a shapeshifter who could embody both the female and male forms. A hole in the pubic region of the figure suggests, in some archaeologists' view, that the figure is female. Others argue that the hole is designed to house a phallic peg, now lost, similar to other surviving figures of this period, indicating the figure is male. Landy alludes to this speculation, making a phallus-shaped appendage that sits alongside his replica. The gold-leafed Essex Idol is precious and unique.

Landy further expanded his play on notions of original, copy, and value by replicating the Essex Idol in a series of 'knock-offs' in edition form and of decreasing faithfulness to the original.