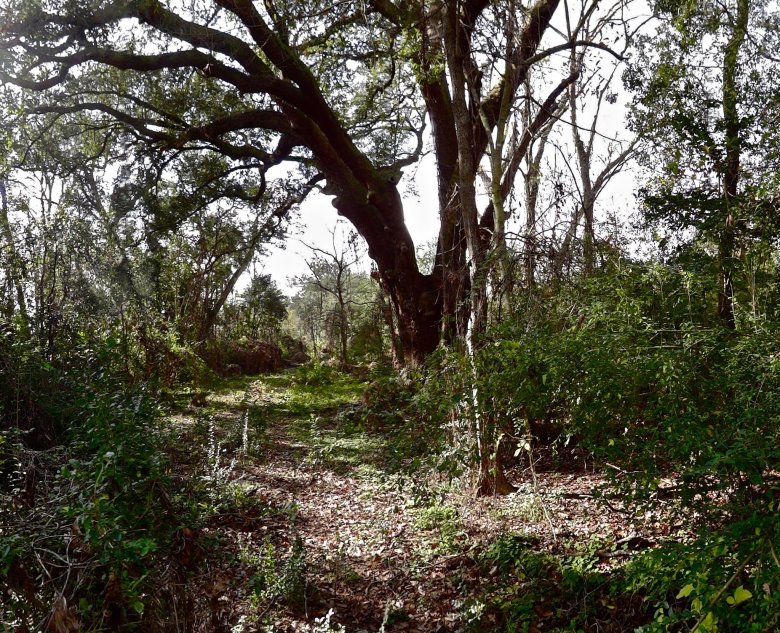 Steve McQueen
Lynching Tree
,
2013
light box with transparency
light box with transparency
85 x 105 x 13 cm.
33 1/2 x 41 3/8 x 5 1/8 in.
AP2 from an edition of 4 + 2AP
Lynching Tree is a single, colour photograph mounted in a lightbox taken by McQueen while filming his Award-winning movie 12 Years a Slave (2013). The photograph depicts an old, branched tree and its immediate surroundings – lush bushes, saplings, the nearby ground covered with fresh grass and last season's leaves. Without its title, the scenery appears ordinary, almost bucolic – it could be any tree, devoid of historical or localised context. Instead, Lynching Tree bears evidence to the vast history of violence associated with African-American slavery in the Antebellum South. The poplar tree depicted in Lynching Tree, located on the outskirts of New Orleans, was once used as gallows on which slaves were hanged. The photograph captured by McQueen guides us to look beyond the seemingly mundane scene and consider the violent legacy embedded in the Southern landscape.