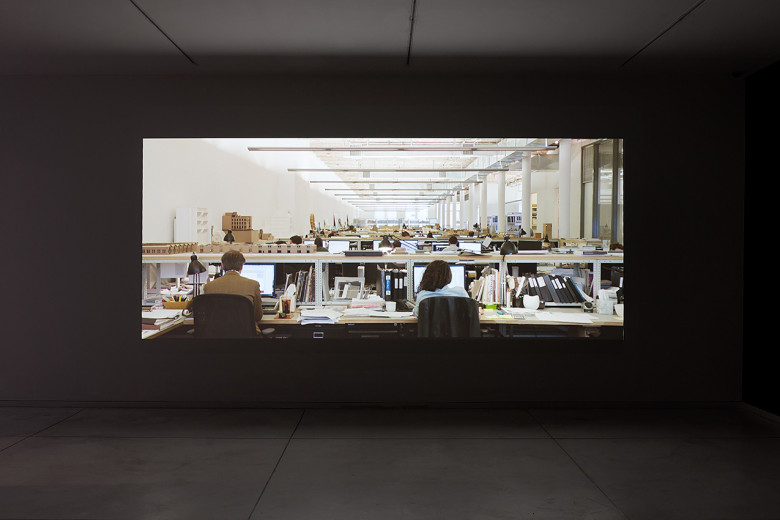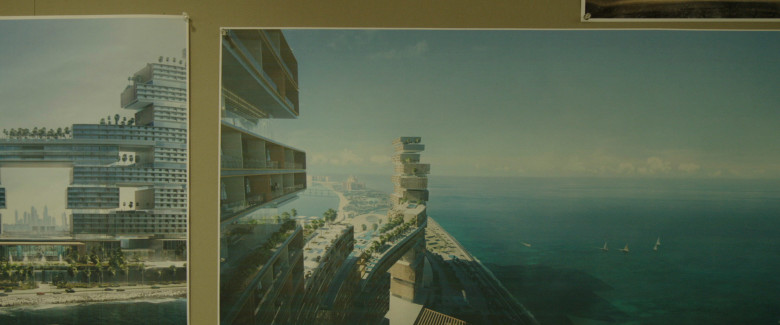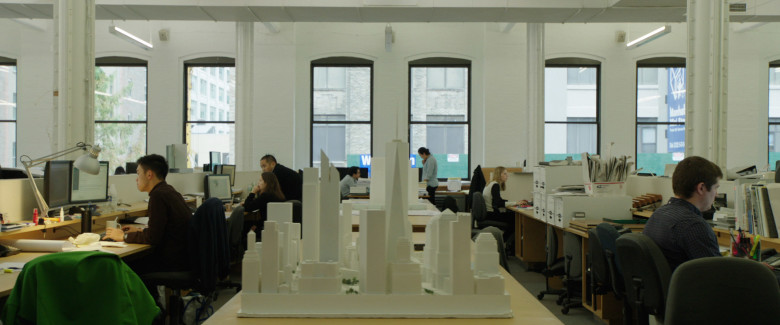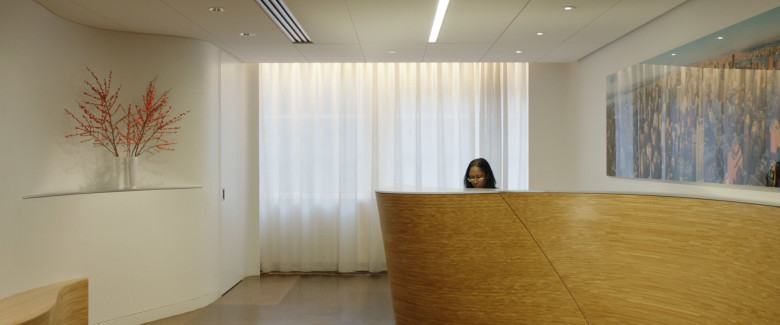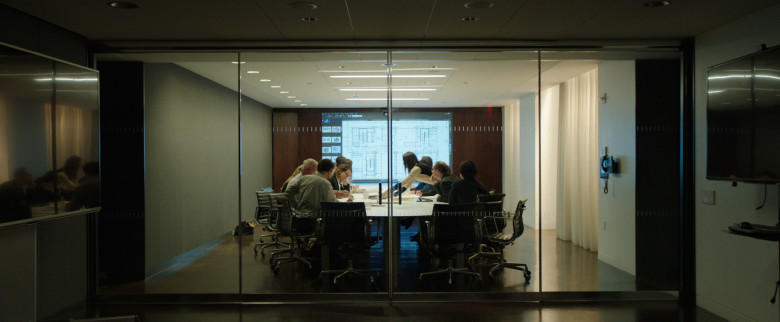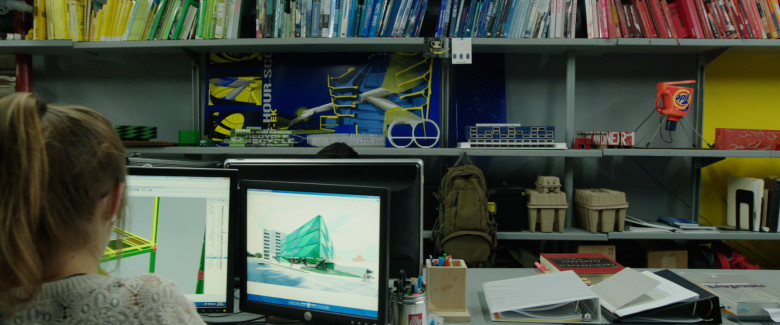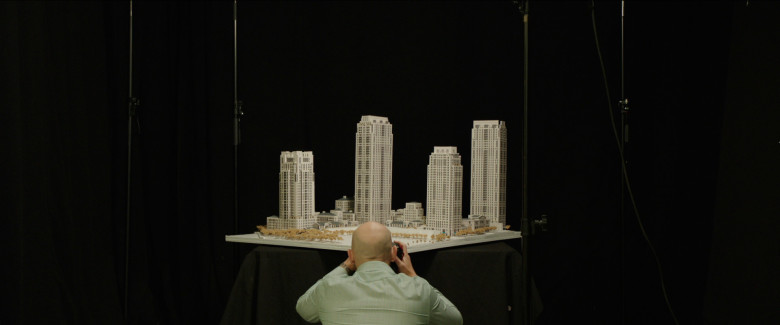 Amie Siegel
The Architects
,
2014
HD video, colour/sound
HD video, colour/sound
30 min.
edition 1 of 5 + 2AP
The Architects cuts transversally through the city of New York, moving through various architecture studios, from Fifth Avenue to downtown to Brooklyn, creating a seamless timeline and a singular visual unfolding. The camera's ceaseless parallel tracking takes in vast office spaces and gazes uncompromisingly at the highly networked production of global architecture. The view into this world is obscured by surfaces and layers of representation; facades, paintings, models, screens, windows - the very architectures of looking and seeing. The locations, objects and long horizontal desks frame the wide spectrum of practice, unveiling typologies of sameness and difference through the offices, between the lens of the camera and the view of Manhattan, always, and only, just outside the window.