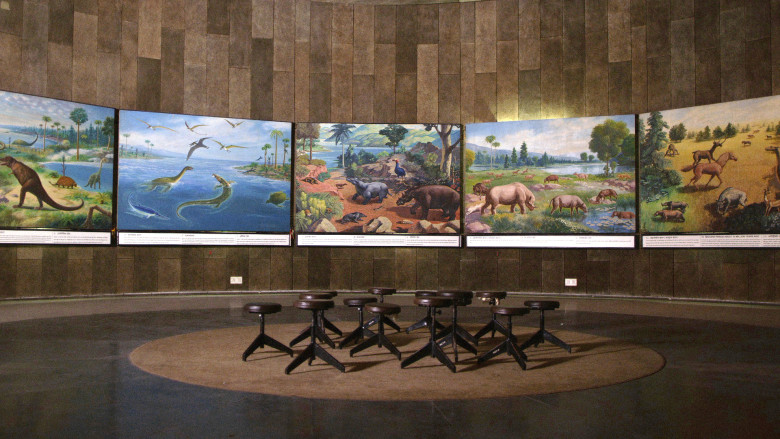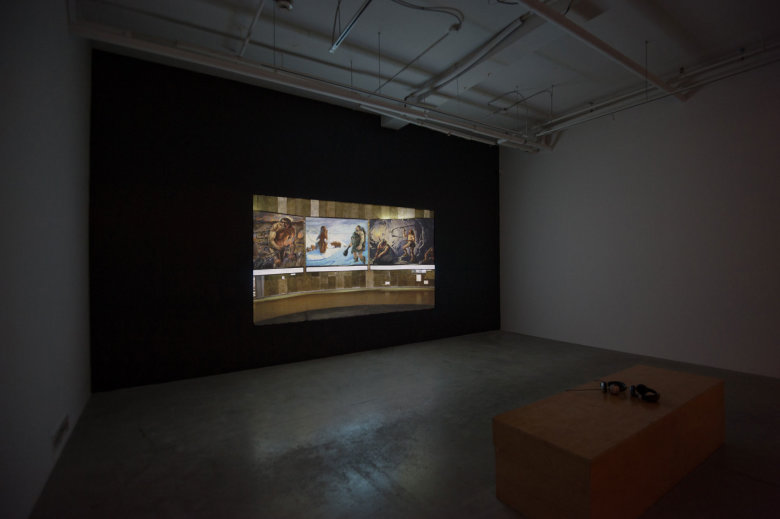 Amie Siegel
Circuit
,
2013
HD video, colour/sound, loop
HD video, colour/sound, loop
edition 1 of 5 + 2AP
Circuit is a looped 360-degree tracking shot of the "Evolution of Life" exhibition in Chandigarh's Natural History Museum, designed by Le Corbusier. Following the display of planetary evolution in the cyclorama's round architecture, the video mirrors the reverse timeline of its sister work Provenance, through its unique circular movement and backwards soundtrack. Starting with the birth of art (cave painting) and ending with the big bang (the birth of the universe) the video transposes evolution—and thus the evolution of culture— into a loop of backwards moving revolutions. Together, the ensemble of works oscillate between macro and microcosmic scales in its examination of the unfolding life and economy of objects.